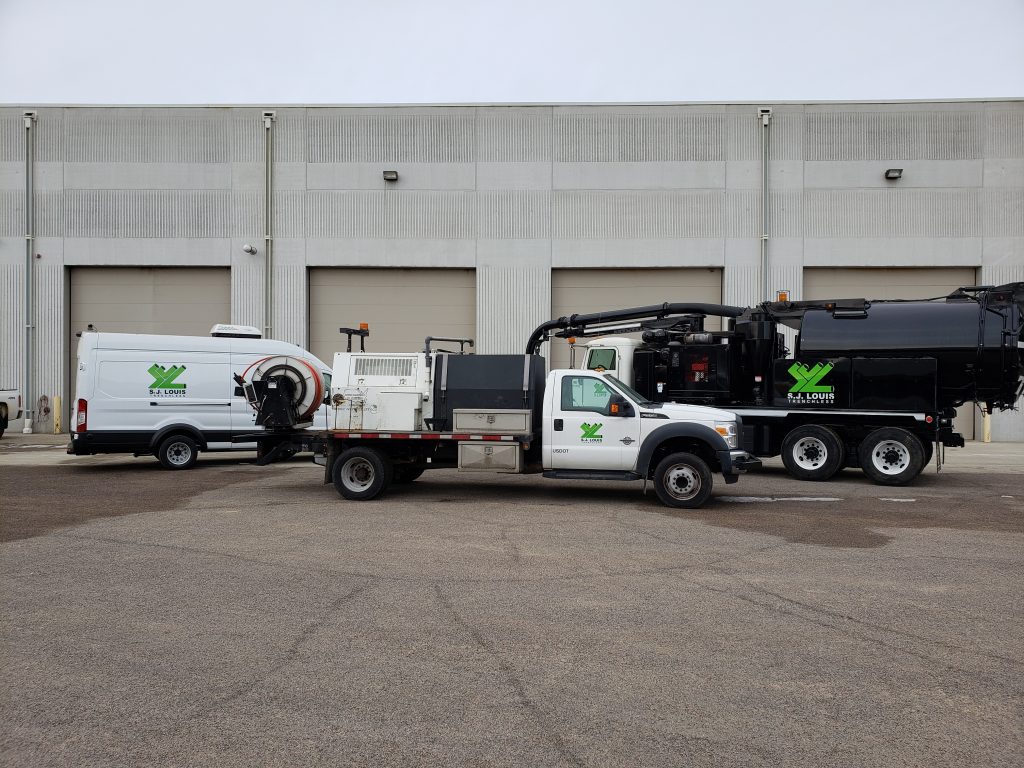 CIPP
S.J. Louis would like to welcome you to our CIPP (Cured-In-Place Pipe) division. S.J. Louis is capable of installing a trenchless rehabilitation method, known as CIPP, to repair existing pipelines. CIPP supplies and installation methods are becoming more advanced, providing a popular pipeline restoration method. When CIPP is performed to repair water main, sewer main, gas main, chemical pipelines, etc., this method will eliminate the need of open cut methods.
With a highly qualified team to provide CIPP services, S.J. Louis can guarantee a successful completion on any project. S.J. Louis is here to meet and exceed your expectations.
HDD
S.J. Louis Construction, Inc. can successfully perform and install underground construction utility using a variety of methods; one being Horizontal Directional Drilling. S.J. Louis can perform HDD for all sectors of construction, from: gas, oil, water, sewer, power and communications. Their capabilities include the installation of product size up to 48", lengths of over 7,000 feet and have intersect capabilities. In addition, their HDD spreads range from 40,000 lbs. to over 500,000 lbs. of pullback force.
S.J. Louis typical project installations occur under water bodies and wetlands, and urban settings under roadways and buildings. In addition, S.J. Louis can also successfully drill under rivers, waterways, railroads, airport runways, lakes, ponds and congested urban areas. We utilize DCI and Vector Magnetics locating equipment to ensure proper placement of all utility installations.
Tunneling
Our tunneling services include tunnel diameters up to and in excess of 24 feet with extensive experience under railways and roadways. We tunnel through solid rock, dirt, or under water with ease. S.J. Louis will tunnel anywhere your project is located.
Underground Utilities
S.J. Louis' utility services specializes in large diameter pipelines up to and in excess of 108-inch installations. We have successfully installed various sizes and types of pipe material, including: Fiberglass, Ductile Iron, PVC, Steel, PCCP, Concrete, High Density Polyethylene (HDPE), Clay, and others.